Sire: Aust Ch Jjondy Crazy Horse
Dam: Aust Ch Silvasheen L'Bit Dangerus
Whelped: 28th February 2001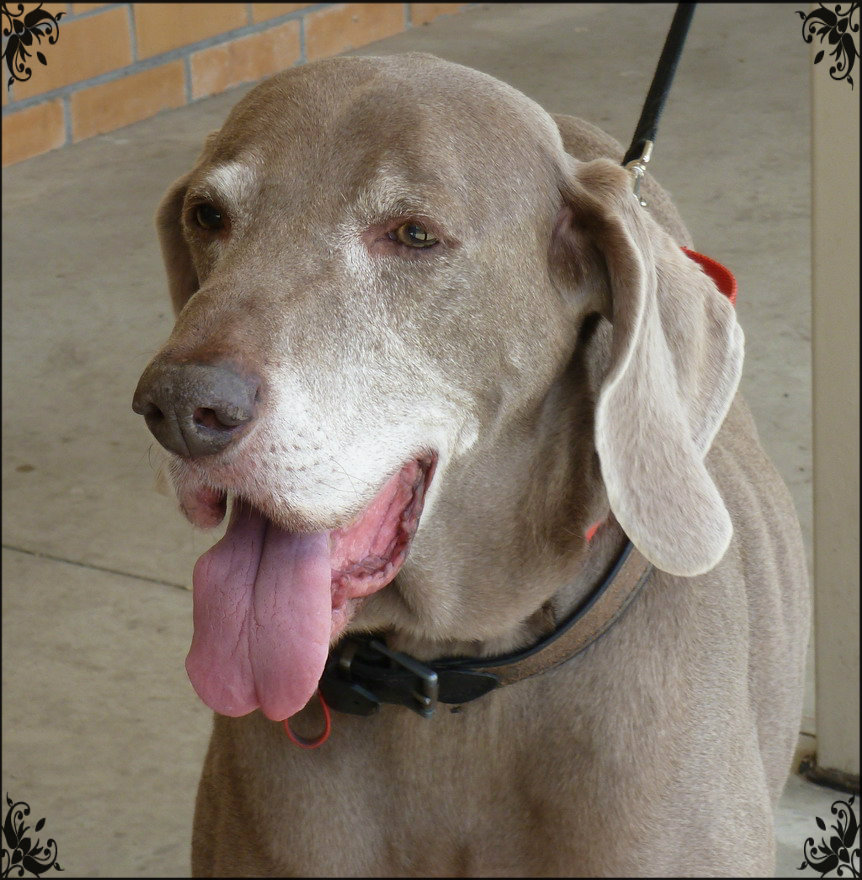 Above: Stan at his 13th Birthday party on 28/2/14...

Below: Sharing cupcakes with his litter sister Millie...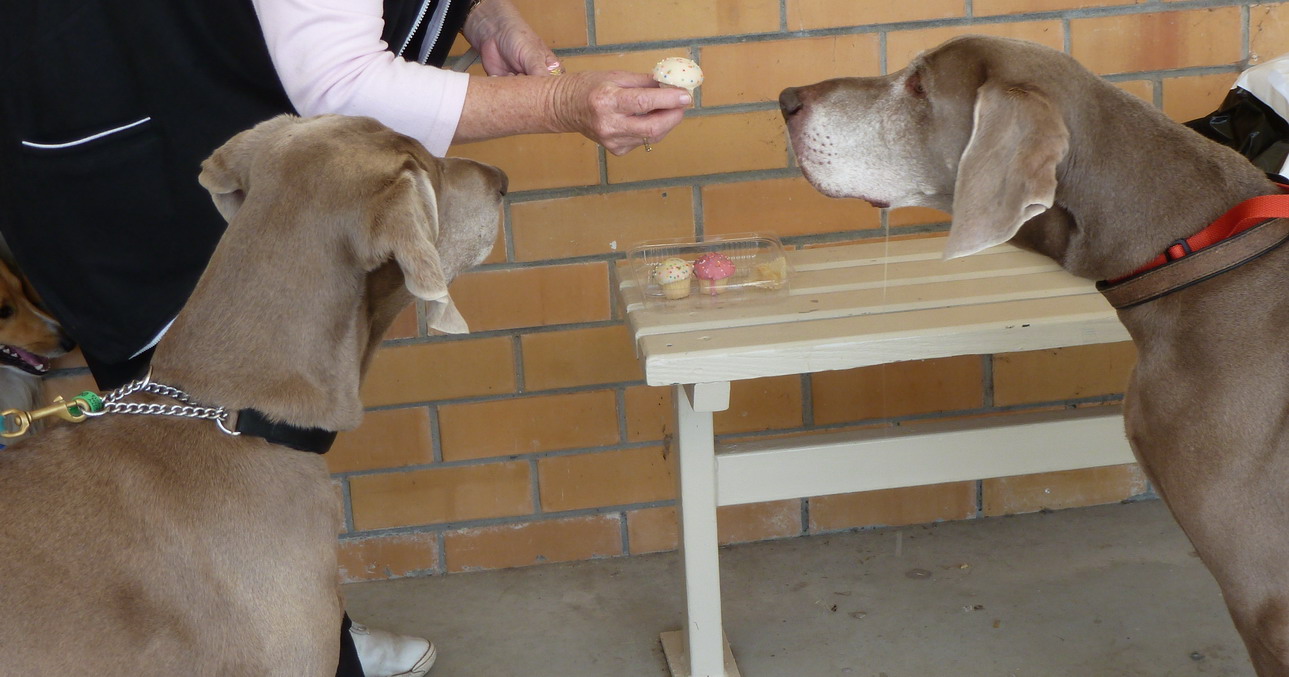 Below ~ 3/1/13:  Stan @ nearly 12 years of age in our front garden
getting some pats from one of his favourite people ~ Peter...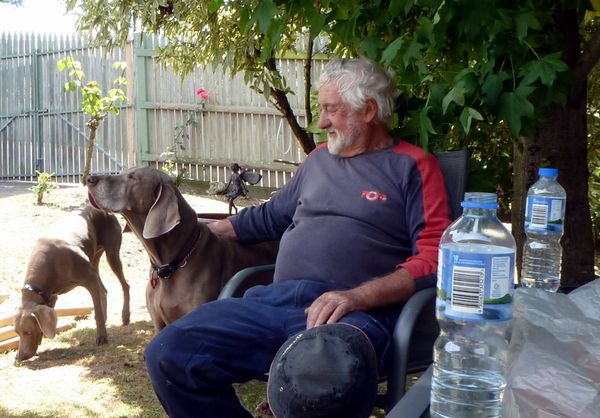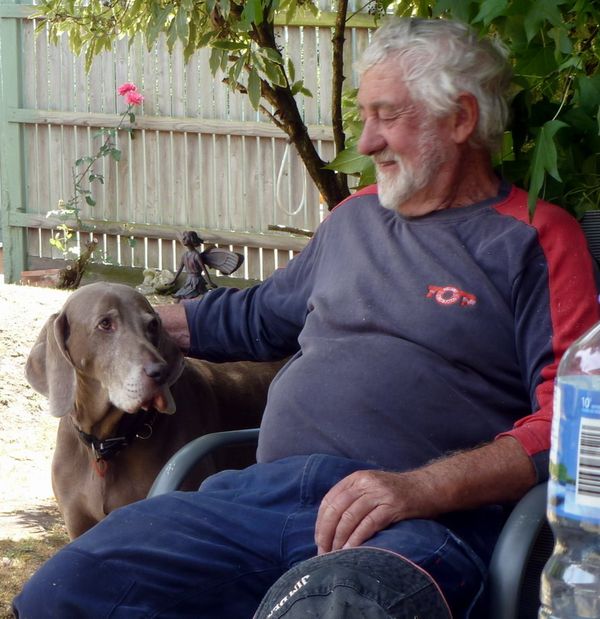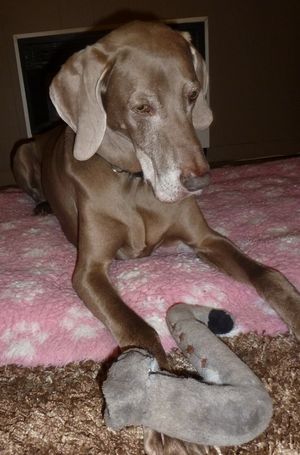 Above: December 2012 ~Stan @ nearly 12 years old
playing with his toy saxophone...
This toy was with Stan when he came back to
us at 4 months old, so it has survived quite well over the years !

Below: Here's a shot of Stan at 9 years old, chilling out with
our friend's (Helen & Peter) grand-daughter Kodi..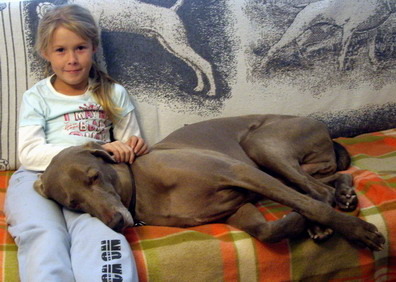 Stan retrieving ducks on the Wakool River, NSW...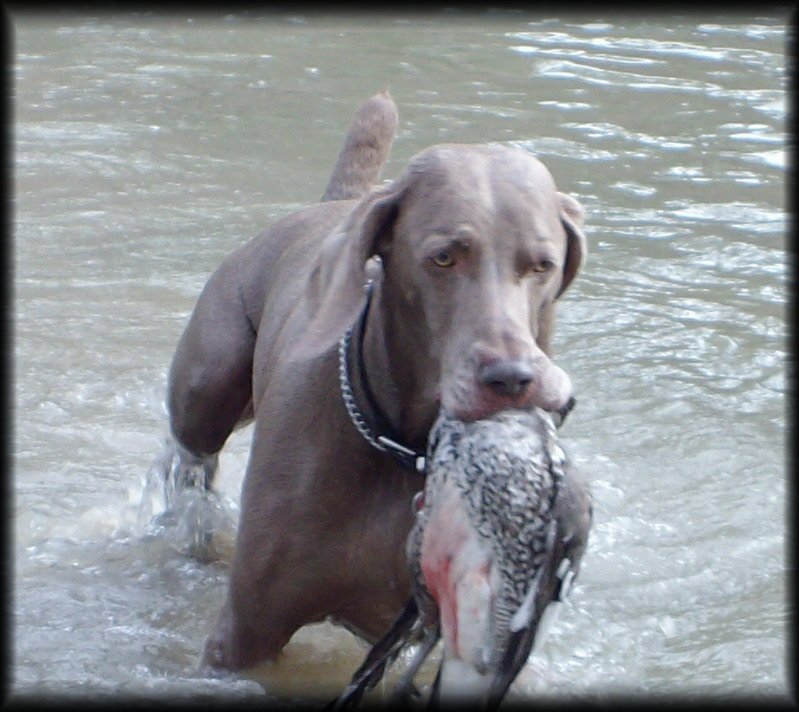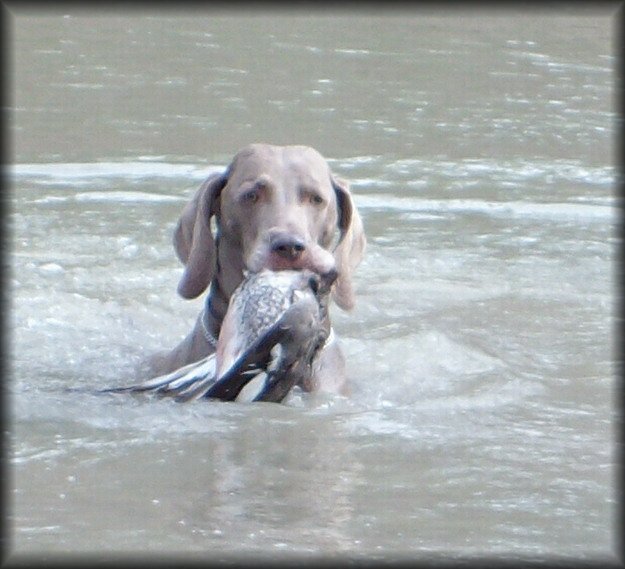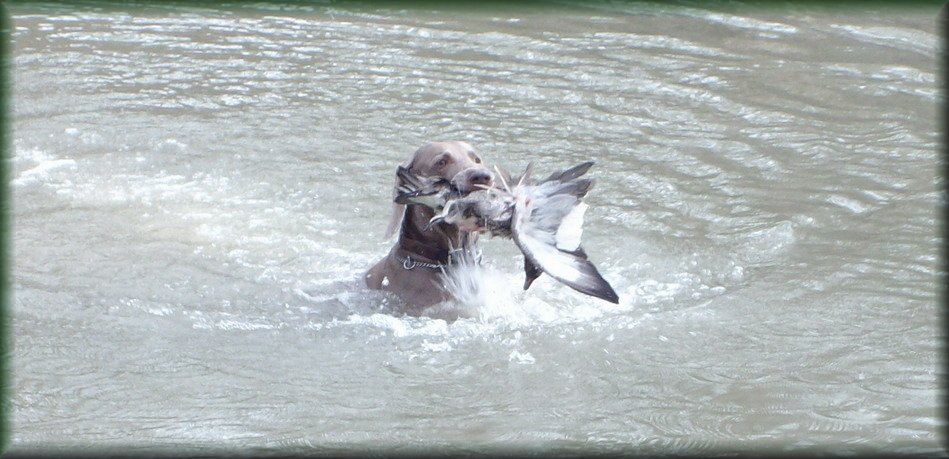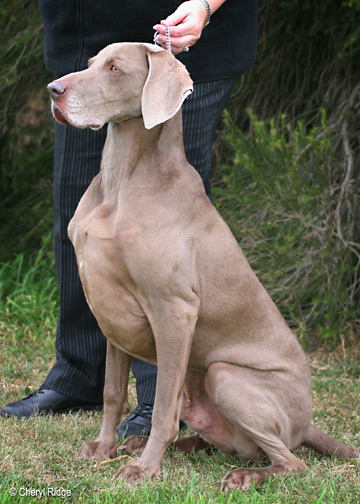 Above: Stan pictured on 20th September 2008 ~
@ 7 & a half years old....Photo by Cheryl Ridge...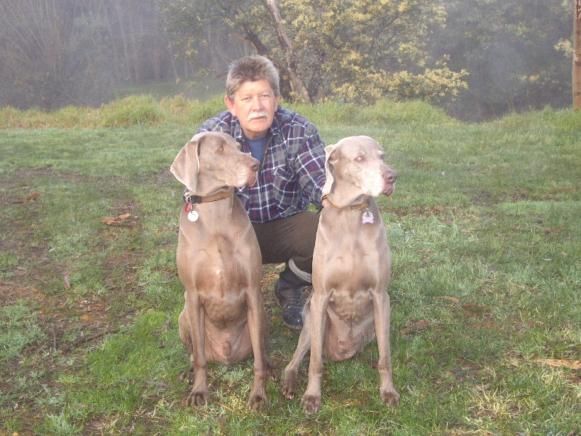 Above: Stan pictured at left with Chris & Demi
on a foggy morning run at the river ~ September 2007...

Stan's story is quite extraordinary.
He was sold as a show puppy, however due to a family breakup,
he was returned to us at 4 months old.  Chris always had a
soft spot for Stan and he was his favourite puppy in the litter, so
it was a 'no contest' decision for us to keep 
him when he came back to us.




  Cutting a long story short, Stan has gone on to become
Chris's best mate and he is just brilliant in the field, 
something which comes as no great surprise really, 
given both his sire
 (Ch Jujondy Crazy Horse) and 
dam's (Ch Silvasheen L'Bit Dangerus) ability to hunt.

Stan is definitely the equal of his dam Demi in the field 
and his sire Indy, was selected at 6 weeks
of age for his incredibly keen 'nose' and
retrieving potential.  




Stan's best friend (apart from Chris) is Skye and 
they are inseparable.
He is everyone's friend and has the most gentle, 
laidback nature, always happy to see you
and he is a favourite at the local gun clubs
where all the young children vie for his attention 
and come up for a kiss & cuddle from
 Stanley and the opportunity to take him for a walk.

His friendly nature has seen him make many canine friends
as well, both old & young, and he is very gentle 
with the numerous Lab & Staffy puppies who come up
to say 'hello', usually receiving a friendly lick from Stan.

To quote more than one person -  "Stan's A Legend !"
We think so too.....




Stan is not available at stud.....
Ch Domaset Opel Viscount (Imp. UK)

Domaset Grey Sovereign (UK)

Opel Armarni At Domaset (Imp. UK)

Balkash Mercedes Alaine (UK)

Ch & NZ CH & Eng Ch Arimar's Rolf VD Reiteralm (Imp. USA)

Nani's Helga for Bromhund (Imp. USA)

Ch Silvasheen L'Bit Dangerus

Am Ch Nani's Baht A Pack A Trouble JH (USA)

Ch & Am Ch Deerpath's Charlemagne (Imp. USA)

Ch Silvasheen Iced Coffee