Si
re: Am Ch/Aust Supreme Ch/Dual Ch (T) Nani's Sovereign Cross Check JH  (Imp. USA)
Dam:  Aust Ch Silvasheen Indian Summer
Whelped:  1st June 2007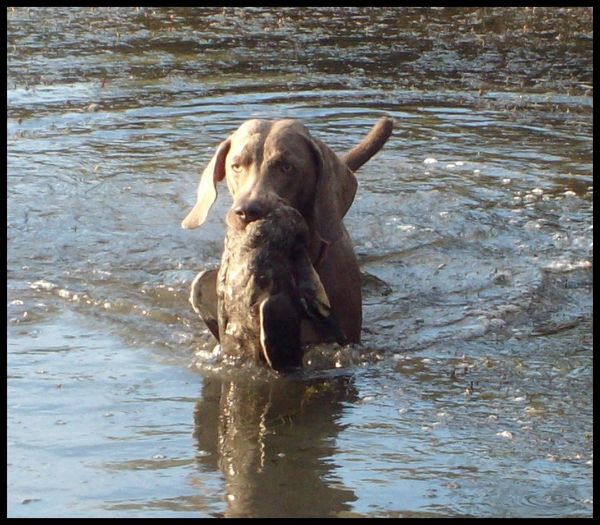 Above: Bree doing what she loves best !
Unfortunately, our frozen semen AI from
Eng Sh Ch Hansom Portman (UK) was
unsuccessful.  A real shame, as we used
all the semen, so our much anticipated dream
was not to be.
 
Bree will now be spayed and become a well-deserved
lady of leisure !  We thank our beautiful girl for
giving us two lovely litters over the past few years.
Hunting Quail in NSW - 2011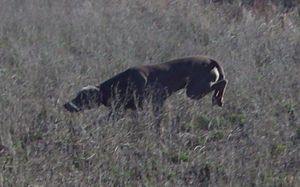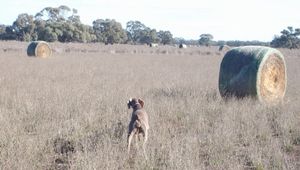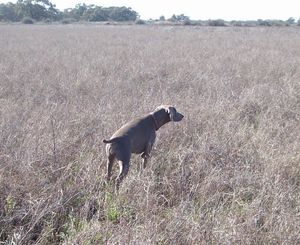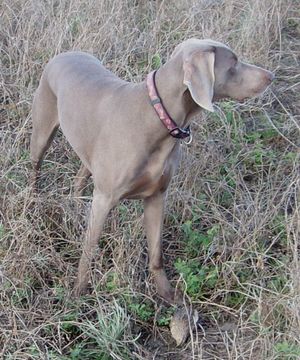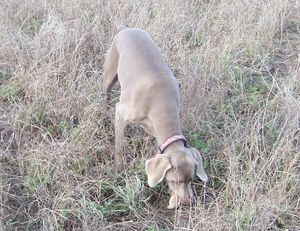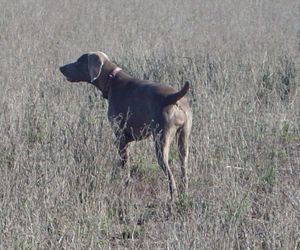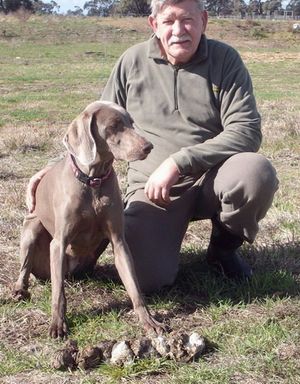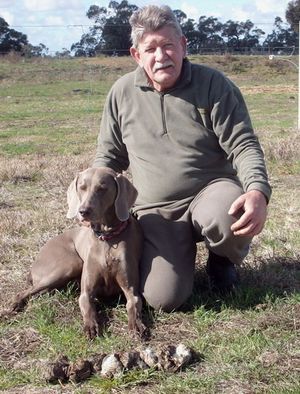 Above:  Bree with Chris & some of the quail
retrieved during the day....


** MORE PHOTOS HERE SOON **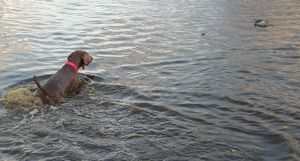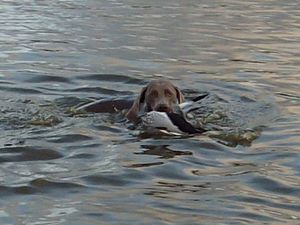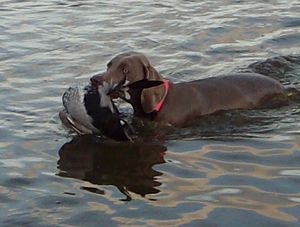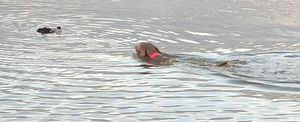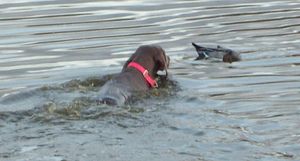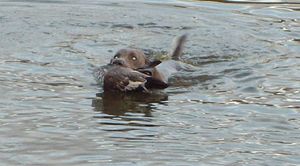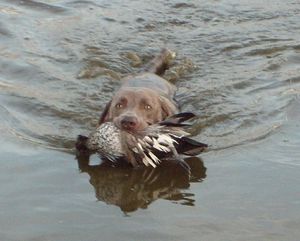 Bree pictured above on her first duck season - 2009.  She worked brilliantly
and easily retrieved 4 birds like she has been doing it forever !
Not happy with just picking up her ducks, she flushed out 6 quail on her 
way back to the car.  She is a natural retriever and we hope to encourage 
and further develop her skills in the future.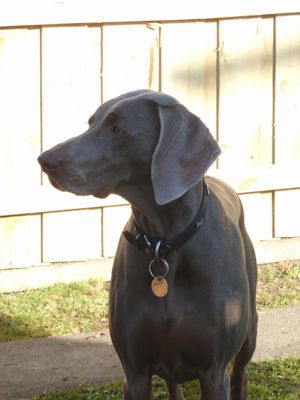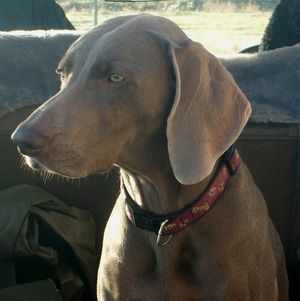 Above: Informal pictures of Bree ~ August 2011
@ 4 years & 2 months old....
Bree is now 6 years old and what a little whirlwind she is !
A spirited young lady with the sweetest nature,
the past 6 years have been eventful to say the least.

  Bree won the WCV's 'Bad Grey Dog'
award for 2008 and I am not sure whether I should
be happy about that or not !  I suppose after destroying our
mattress, remodelling our sofa bed, redesigning our
stereo remote control and Chris's reading glasses,
she was a sure bet to win
          

Bree is everyone's friend and is
one of the most affectionate girls we have ever bred.
Right from a baby, Bree shared a very strong bond with our dear old
girl Demi and it was lovely to see both the young and the old together.
We feel sure that she still misses her old friend every now and then.

(Bree - pictured below at nearly 16 months old
~ photos taken on 20th September 2008 by Cheryl Ridge)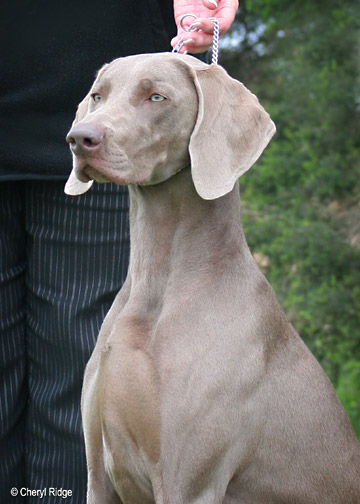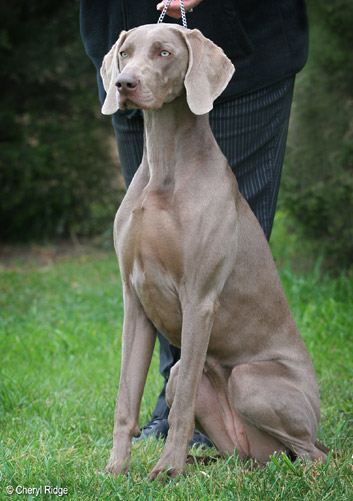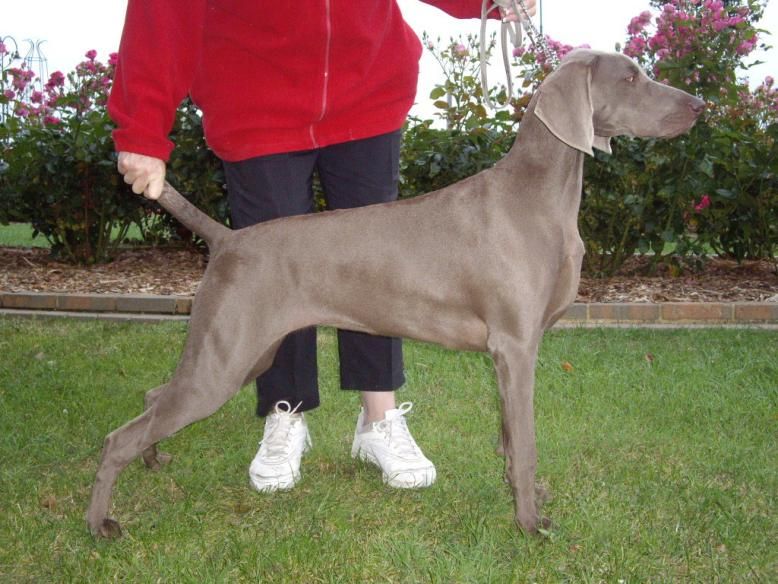 Bree pictured above at 7 months old on
Boxing Day 2007 and below at 9 & a half months old....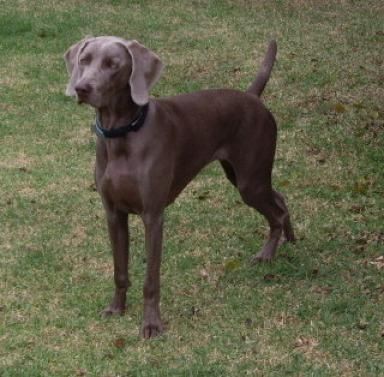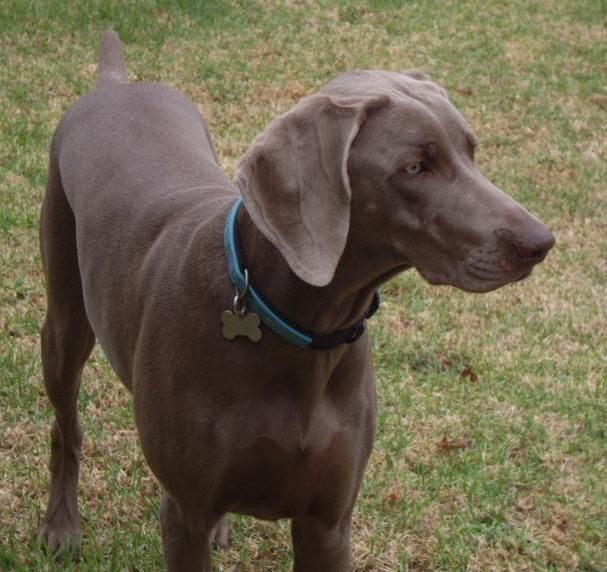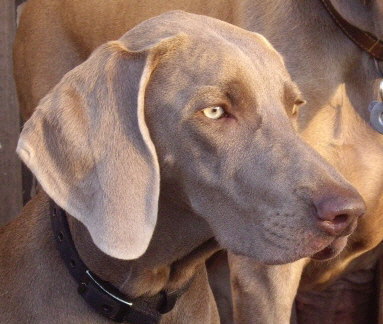 Above: Bree in the morning sun on the back deck....
and below ~ 'the young & the old' - Bree with Demi (nearly 13 yo)..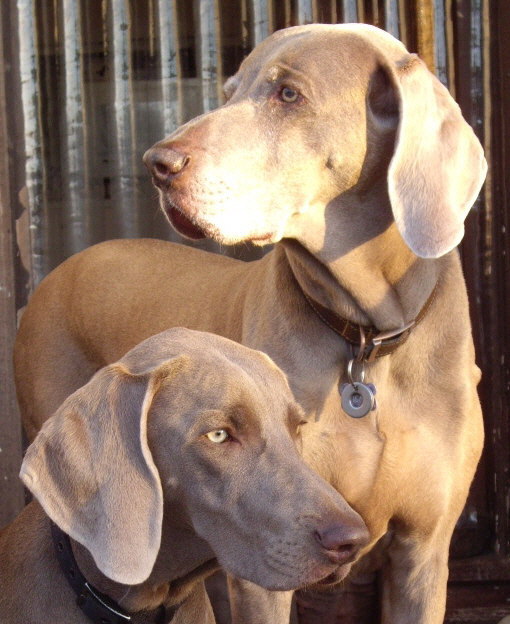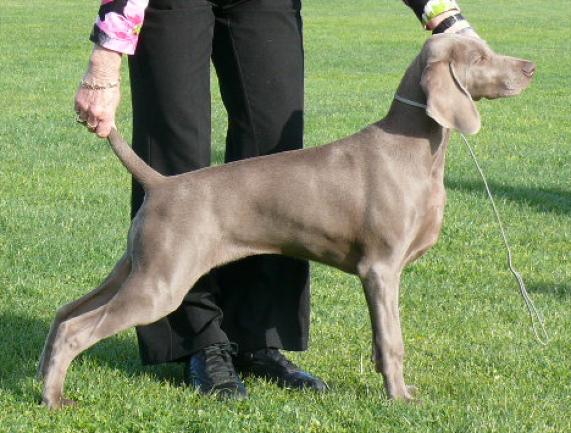 Above: 15 weeks old....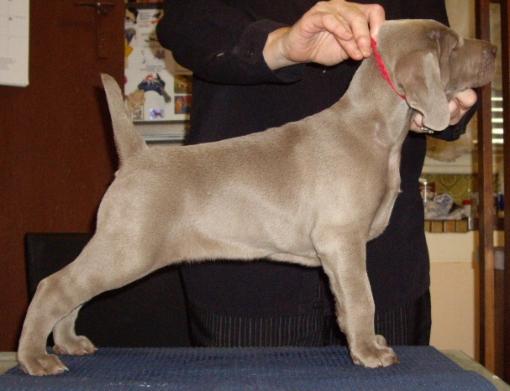 Above:  First stack at 6 weeks old....

Below: Bree at 8 weeks old....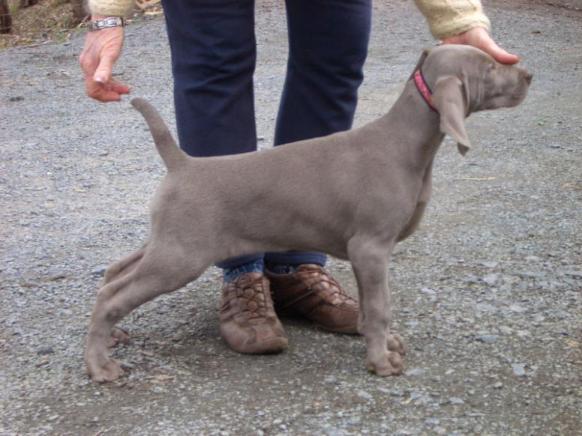 After dabbling in the showring a few times and
not enjoying it one little bit, it has been decided with
her strong working instincts and ability, that
Bree's forte lies in fieldwork.  After being a fabulous Mum to
her second litter, we are looking forward to Bree
heading back into the field for the 2012 duck season.
 
Bree is an absolute delight to live with, a
 full on young lady with tons
of attitude and we look forward to
having heaps of fun together, particularly
in the field during the cooler months.

With her fabulous pedigree, Bree's lines are
an asset to our breeding program. 

She is very 'birdy' and spends hours on
end with her ever patient mum Skye, stalking 
the birds in the backyard.

Bree's litter brother AJ now has his own page
up and running and can be viewed here.....




Bree pictured below at 4 & a half months old.....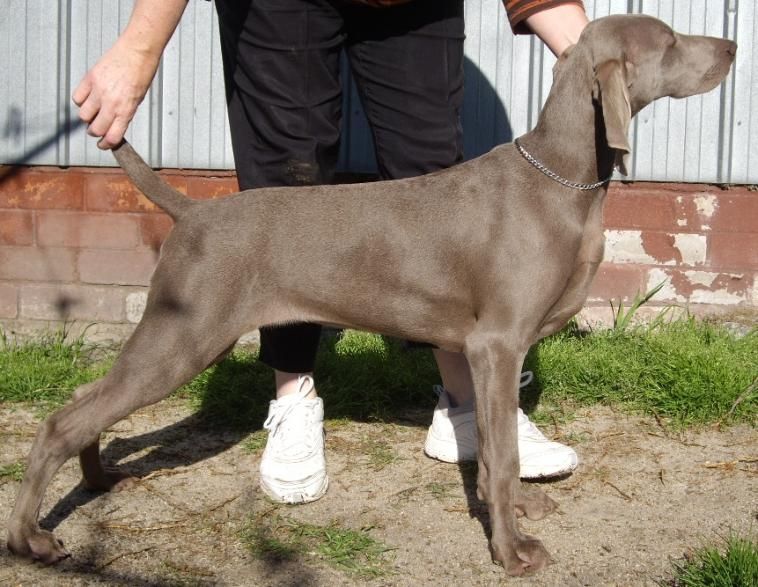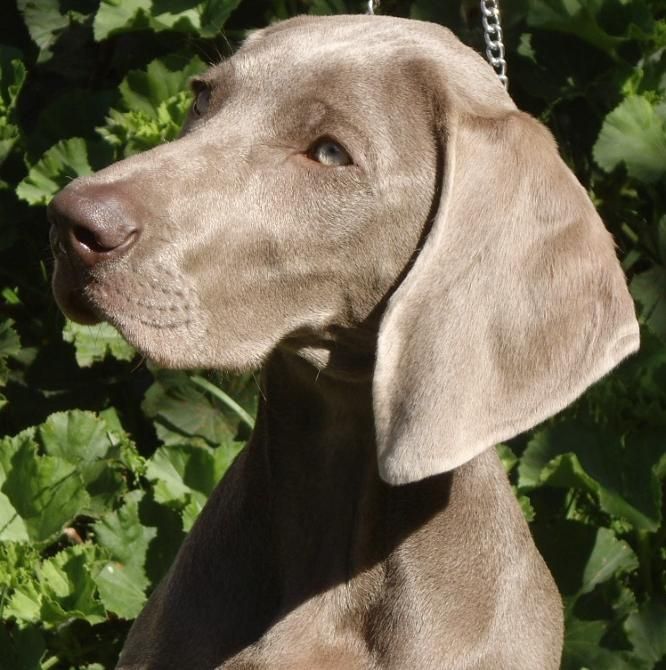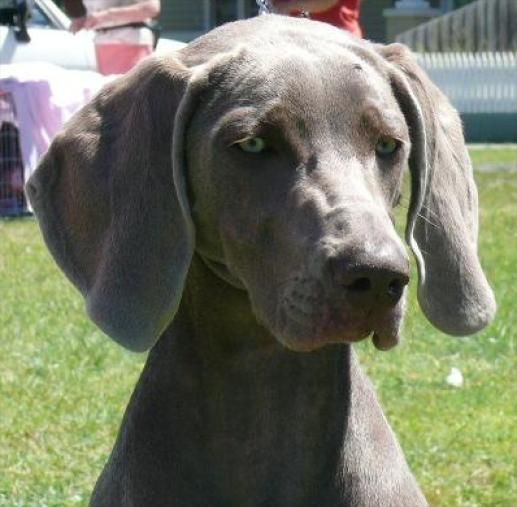 Above: Bree pictured above at nearly 6 months old 
getting in a bit of showring practice at the 
Morwell/Traralgon Kennel Club Members' Competition
and going Baby Puppy In Show (17 babies entered). 

Below: Bree (6 & a half months old)
at Yarra Valley Kennel Club Inc.
Championship Show - 15/12/07
'Puppy of Breed'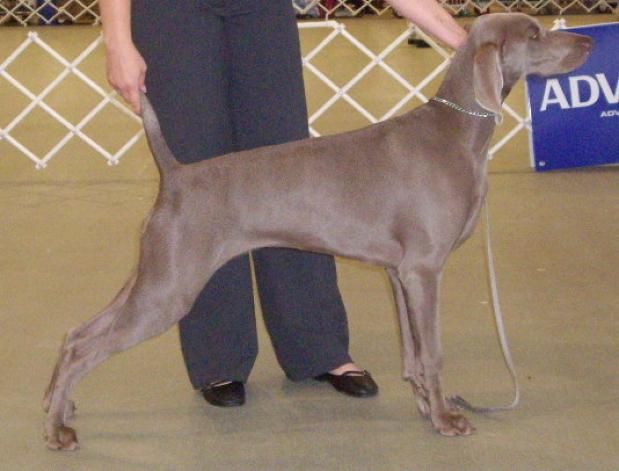 BELOW : 

Photos of Bree at 5 &
8 months old, taken at our local gun clubs.


At The River - September 2008