After leaving Dursley, Liz and I made our way to London.  We dropped the car off at Heathrow Airport and got the shuttle bus to our hotel - The Hilton Metropole.  We would be staying here for 3 days before heading off to Paris.

Not such a good start to our London part of the trip, as Liz had her mobile phone stolen the first night.  So a few frantic calls home to Australia to cancel the sim card and our first job was for her to buy another phone.  Anyway, after all that, we set off via public transport and made our way to see some of the sights.  We walked to Buckingham Palace and past St James Park which is usually full of birds, however it was in the process of being cleaned and the bird life was very limited.  We were lucky enough to see a few cute squirrels having a wonderful time with the tourists.  They were quite tame and will come up to you in the hope that you have a treat for them to eat.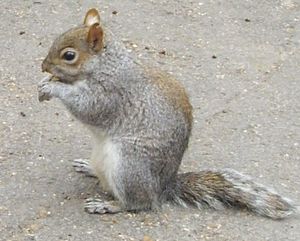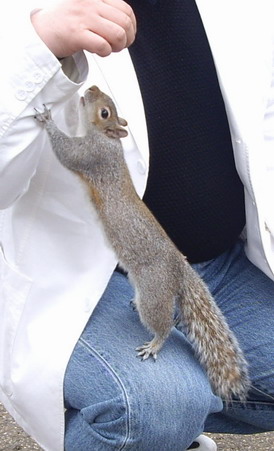 We took heaps of photos (see below) and managed to visit Harrods for some retail therapy and the next day we headed off to see the Tower of London, where we spent a few interesting hours heading up and down tiny stairwells and seeing the Crown Jewels amongst lots of other historical things.  We were allowed to take photos, although not allowed to use a flash.  The Crown Jewels were magnificent, although we wondered if they were copies or the real thing.  Some of the crowns had the jewels removed, as the Royal families actually only hired the gemstones from DeBeers, so we saw a few crowns minus the actual stones.

After catching up with our friend, Daniela Tranquada at Crufts, we had arranged to meet Daniela for lunch and she was very kind enough to give us a private tour of the Kennel Club where she works as Editor of the Kennel Club magazine.  I told her I wanted to swap jobs !!  What a thrill it was to see all the amazing things there.  We got to see so many great 'doggy' things and also view the archives.  We had an informal 'interview' with Heidi Hudson and we were on You-Tube !  A very interesting afternoon and we finished it off with lunch with Daniela - which she 'shouted'.  Our turn to spoil her when she comes to Oz for a visit !

We also visited the National Museum and the Charles Darwin exhibition.  Again, we took lots of photos of fascinating items.  After our London visit, we were up bright and early at 4.30 am the next morning to pack and get ready for our trip on the Eurostar train to Paris.  We checked out of our hotel at 6.00 am, and caught a cab to St Pancras station where we went through Customs and boarded the train for Gay Paree !!  London photos below.....