**
After 40 years involvement in
the breed, we have called a halt to our
breeding programme & therefore, will
not be breeding any further litters.
We take this opportunity to thank all
our wonderful puppy owners over the
years & thank all those who have recently
inquired about puppy availability.
We are, of course, always available to
assist anyone with any questions about
Weimaraners and will endeavour to
---
Welcome to our website.
A quick intro to our dogs....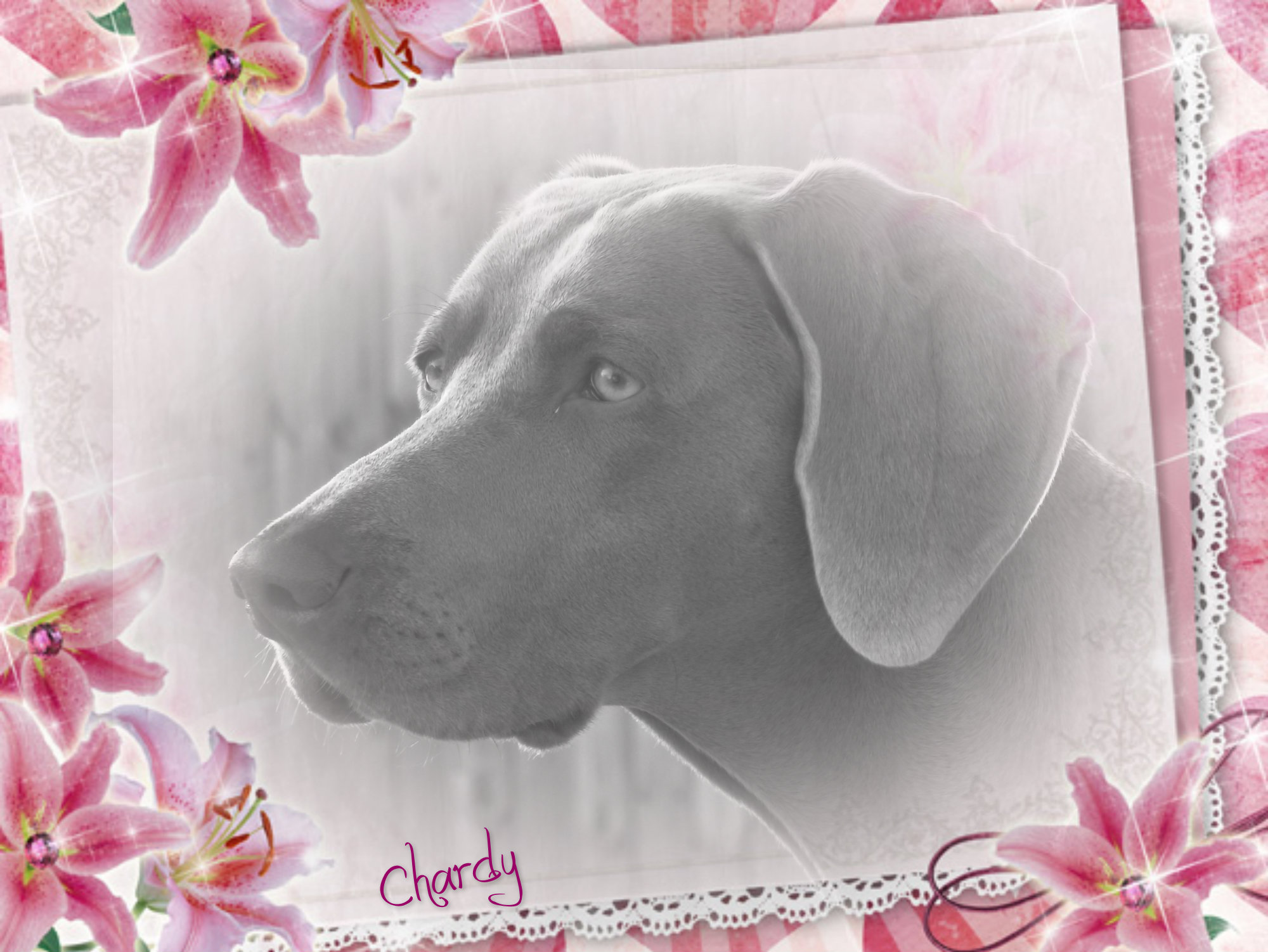 'Chardy' - Silvasheen Cheeky L'Chardy..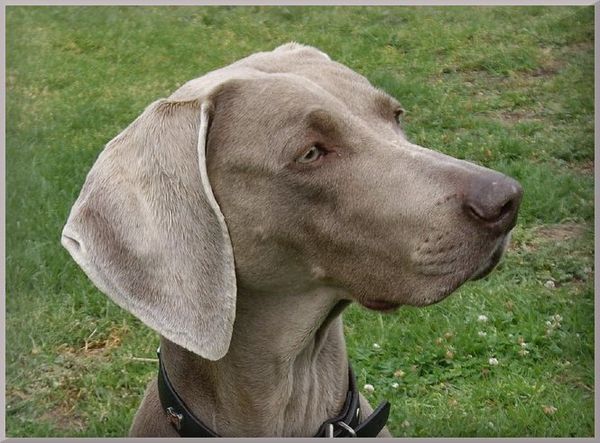 Above: Our beautiful 'Skye'
Aust Ch Silvasheen Indian Summer
(7.5.02. - 14.7.16)
Our gorgeous girl - so very sadly missed and always in our hearts xx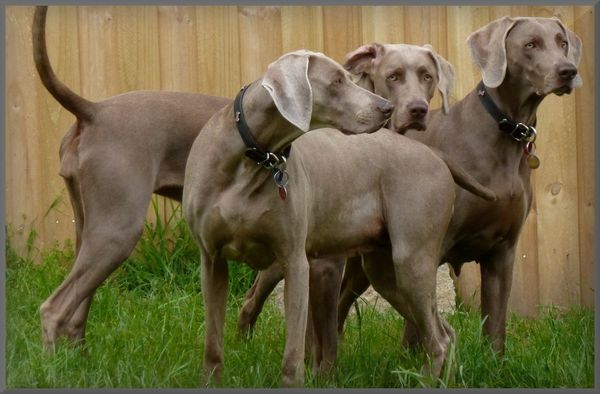 Above: Three generations...Skye, Bindi & Bree...
Sadly, we lost Bree due to an
aggressive cancer. Like Skye, Bree will remain
in our hearts forever.  RIP sweetheart..
1.6.07. - 3.11.16.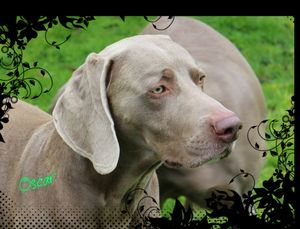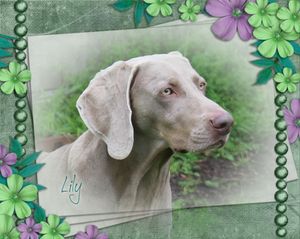 Above: Left - 'Oscar' (Silvasheen Celtic Hunter AI) & Right - 'Lily' (Silvasheen Celtic Magic AI)
Whelped: 4th October 2015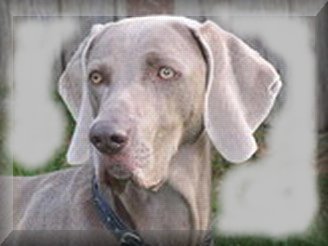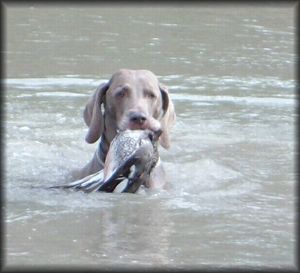 Above: And finally, our gundog extraordinaire - 'Stan'
Silvasheen River ODreams...
28.2.01. - 30.3.14.
ALWAYS REMEMBERED & IN OUR HEARTS FOREVER xx




We are situated in Morwell, Victoria, Australia.
Our kennel was established in 1980 with our first Weimaraner,
Greybeau Archilles, followed closely by Greylag Silva Warena
and our true foundation bitch, Grauhund Hi Calypso in 1983.




We focus very strongly on good temperament, breed type
and hunting ability and each and every litter is thoughtfully
researched at great length prior to taking place.
If we feel a certain dog will complement our bitches' lines,
we will do our utmost to ensure that this is the dog we use,
regardless of where he lives and distance travelled.

We enjoyed 38 years of successfully showing
  our dogs, and we have bred numerous show champions,
several dual champions and obedience & tracking titled dogs.

We acknowledge the importance of
adhering to the current FCI Breed Standard in order to
maintain breed type. The US breed standard was not something
we focused on, although having said that, we have certainly used
US bred dogs in our lines. Our type of Weimaraner should indeed
look like they could work in the field all day if required.  We like our
dogs to have a good layback of shoulder, good length of upper arm,
strong, level toplines and the necessary width of second thigh.
It also goes without saying that a kind, biddable temperament is imperative.
Forward placed shoulders and lack of second thigh have
no place in our breeding progamme.

If a Weimaraner doesn't possess these attributes, they cannot
possibly last a day in the field (running around a show ring for
two minutes does not count !)
 
The showring was definitely not our main focus or priority,


 We much prefer to spend our leisure time enjoying the
company of our dogs and participating in field-based activities
and allowing our dogs to do what they were originally bred for and
love best of all - being out in the field and hunting.
We feel sure that if they could speak, they would
much prefer to be doing this rather than running around
in a triangle for two minutes in the showring !

Having bred a modest 16 litters in 38 years, we believe
the old adage of 'quality rather than quantity', is paramount.

We have always loved the English-bred Weimaraner,
and while the US bred Weimaraner has added a certain
elegance and 'showiness' in our breed, we strongly believe
that soundness and hunting ability is  fundamental
in a Weimaraner.

It is important to never lose sight of the fact
that the Weimaraner is a hunt, point & retrieving
  breed with a kind and biddable temperament
above all else and not just a "pretty face" in the showring.

Our puppies we usually spoken for well before being born.
Although we are no longer breeding puppies, we are always
happy to discuss the breed at any time and we will endeavour to 
refer you to a reputable breeder and/or the nearest Club Secretary
of your State Weimaraner Club.

Visit our 'About Us' page to read a little
more of our history. 
Please don't hesitate to contact us if you
have any queries about our dogs or Weimaraners
in general - we are more than happy to help !



 
~ Dianne & Chris Brown ~
PO Box 3392 Gippsland Mail Centre
Morwell Victoria 3841 Australia

0403 863927


You are visitor number: 73391
Site Updated: 2nd August 2021
Oscar & Lily & Latest News

Our thanks to photographers  Cheryl Ridge
Brett Anthony  & Meg Grant for
providing some of the great photos on our site...

Don't forget to sign our Guestbook before you leave 


© All photos & text content on this site
 is not to be reproduced or
distributed in any way without permission
from Silvasheen Weimaraners ~ 2021